Groove.cm the powerful funnel builder ending beta phase and launch end of lifetime offer.
Feb 04, 2022
Groove.cm is a platform of business tools for business owners founded by Mike Filsaime and John Cornetta and one of the fastest growing website funnel building platforms online. It's a self-construct drag and drop style platform with a host of pre-made templates with no coding required.
If you're a Baby boomer or X-Gen with no tech skills Groove.cm is a great option to choose. If you only want a single site register for the free version while you can, it's all you'll really need with the option to build up to 3 sites or funnels.
Anymore then take advantage of the package currently available, bearing in mind the platform is in beta, ending soon with the launch promotion for their end of lifetime offer which runs from the 4th of February 2022 until the 22nd of February 2022. Thereafter they will be changing to monthly payments for fewer features.
Compared to sites like Wix and Weebly, Groove.cm may take a little longer to get the hang of, but it has a lot more going for it with its integrated suite of tools, everything a business owner would need to function and grow their business. All with the bonus of not having to shop around for additional apps to add.
Groove.cm was built with its users in mind, in the long run it will save you time and money compared to other platforms which don't have the integrations Groove.cm provides.

Included on the platform: GroovePages/GrooveFunnels, GrooveSell, GrooveAffiliate, GrooveVideo, GrooveMember, GrooveMail, GrooveKart, GrooveBlog, GrooveWebinar a hybrid app with the option of combined live streaming and live conference, GrooveCalendar, GroovePay with low fees, GrooveCopyPro which is an add on, GrooveDesk where your customers can contact you through email, contact forms or chat. Social social channels will be added later.
Then there is the GrooveAcademy with bite size videos helping to get you started on the Groove.cm platform. Apps and feature newly released or due to be released soon include GrooveBlog, GrooveWebinar, GrooveCalendar, GrooveSurvey, GrooveStreaming, GrooveFunnel Mapping, GrooveMarketplace. GroovePay, GrooveDesk.
To join the Groove.cm one-time live event running on the 9th February 2022 register here.
GroovePages/Funnels – Drag and drop website and funnel builder with option to build from scratch or use the ready made industry specific templates which you can then adjust to suit your needs. Google Chrome provides the best user experience. The platform is built for faster page loading speeds and mobile friendly which Google will love, assisting with SEO. You can switch between mobile, laptop, tablet, and desktop views so you can see how your site will display and adjust accordingly for each view.
GrooveSell – Is the digital marketplace for Groove users who have their own digital and affiliate products to sell with commissions and tracking available. Easy to set and use with CRM and billing portals customers can log into. This also has multiple current real currencies which integrate with the Groove Payment Gateways so there are no conversions rates and bank charges to deal with.
GrooveAffiliate - When you register for Groove you automatically become an affiliate of Groove. The option to use or not is your choice but it has one of the highest 2 tier commission structures you'll find online.
GrooveVideo – This is the video hosting app where you can upload video and look at analytics, create thumbnails and add tags.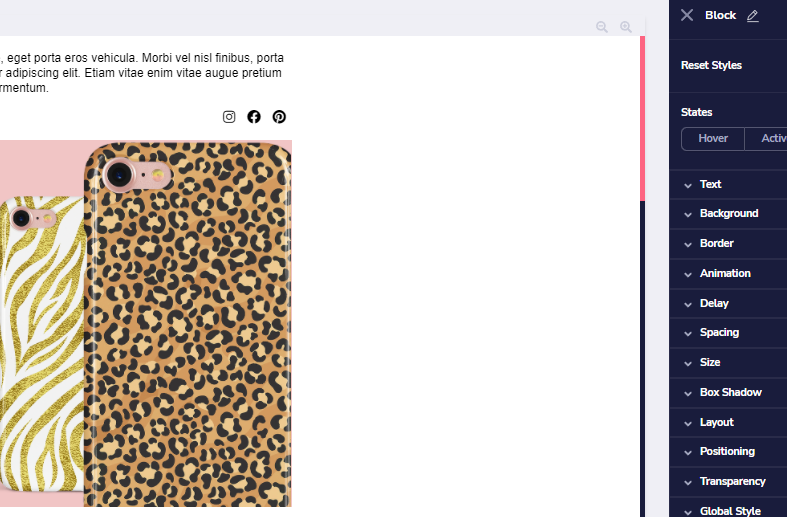 GrooveMember – A membership site that works with GrooveSell and GrooveAffiliate in one place so you can look at affiliate statistics or have different levels within the membership site for upgraded users, add bonuses and new releases to your courses. The courses can be set as instant access or scheduled drip content. There is also an option to add different instructors to your courses.
GrooveMail – Send out text messages via an integrated platform API, emails, broadcasts, sequences, coming soon direct mail. Options to drill down in lists, tags and categories for your customers or those potential customers you want to follow up with who did not sign up to your promotions.
GrooveKart – This is where you can build your E-Commerce store for your products or for Print on Demand and Drop shipping. There are several platforms integrated to link to for POD or drop shipping items and different payment gateways including GroovePay with its low rates and PayPal.
GrooveBlog – Allows you to build a blog like WordPress without the hassle of trying to install the plugins you would have to when using WordPress.
To jump on board and launch your new website or funnel before Groove.cm end their lifetime offer click here.
Marketing Disclosure: This article contains links to products and services that the owner has a monetary connection to. The owner of this article and of the products and services referred to only provides a service where consumers can obtain and compare.